THE COMFORT CLUB MEMBERSHIP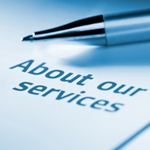 The Comfort Club is a private membership service club that protects your home from unexpected HVAC breakdowns through year-round, preventative maintenance, while adding years of life to your HVAC equipment. As a member of the Comfort Club, your home is protected from the irritation of unexpected breakdowns. If a problem does occur, you'll go to the top of our service list. You will be priority-service protected every hour of every day from Heating and Air Conditioning emergencies. For just $145 yearly for one system or $245 yearly for two systems, you can enjoy the full benefits of our Comfort Club. We are also now offering monthly payment options of $11.95 per month.
Emergency Hotline:
We are available to you 24hours a day and 7 days a week, for all your HVAC emergencies needs. No overtime fees.
Priority Scheduling:
As a member of the Comfort Club, you will go to the front of the line if you have an HVAC emergencies. During times of high call volume, our available appointment slots are reserved for our Comfort Club members.
Please contact us to discuss our service agreements in more detail. We offer multi-year discounts and will recommend a program that best fits your needs.